Hello Castle Camps
Thanks for popping by! I began the Together in Castle Camps project at the start of the first lockdown in 2020. From pin badges to tote bags, money raised has been going back into the community. To start with, we've had an eco bench arrive which is due to go by the village pond. If you'd like to download a colouring in sheet, you can get it here.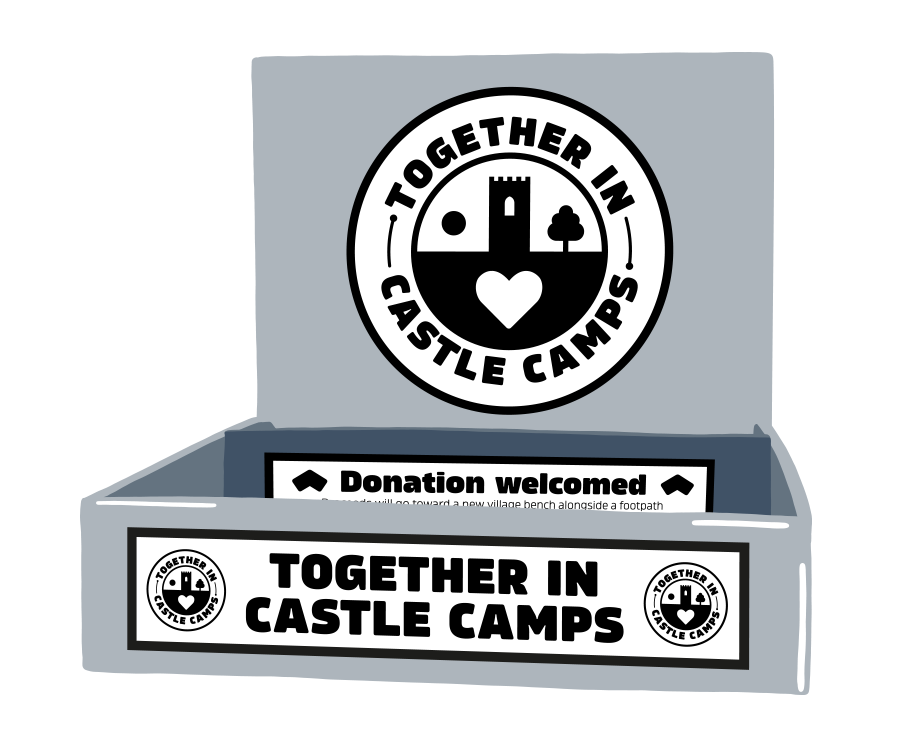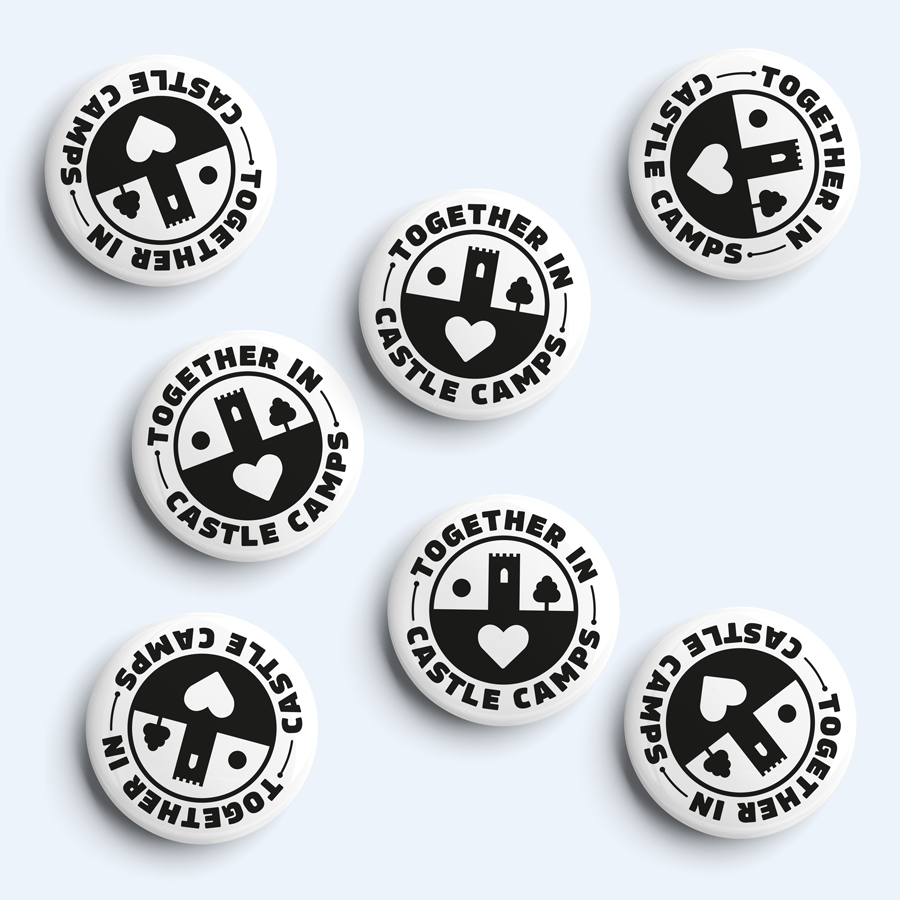 Where did the badges come from?
I'd been thinking about making a badge and illustrated prints that celebrate Castle Camps for some time. My imagination was running wild before the coronavirus pandemic took hold when my neighbour told me there were plans to have a village makers' market. Then an offer came along on pin badges from a designer's go-to merchandise company five weeks into lockdown. I couldn't ignore it!
Why Castle Camps?
The badge design reflects the fact that I love where I live and I think many of you do too. I grew up at Hill Farm and my heart has always been here. I think that we have a strong sense of community and feeling that connection is especially important at such a time, and to me as I work from home all the time. I've got wonderful neighbours and I love all the people that I bump into and have a natter with day to day. As I'm always creating, I just wanted to make a little something for our community.
The church doesn't match what it really looks like? I know. This was very deliberate. We're lucky to have a rich village history, so the simplified shape acknowledges two key structures in our landscape, past and present. It nods to both castle and church as the top of the tower is captured.
Where can I get one?
They were available from Michael Prentice's shop, the pub and Roughacre Brewery There are a small number left in my possession if you are keen to own one! All I've asked is for a small donation, not looking to cover the badge costs, but simply to put back into the community.
Where have the donations gone?
Donations from the badges and face masks made my Carol Hayes have bought an eco bench! It looks great engraved with Together in Castle Camps 2020. You will be able to find it by the pond on Bartlow Road.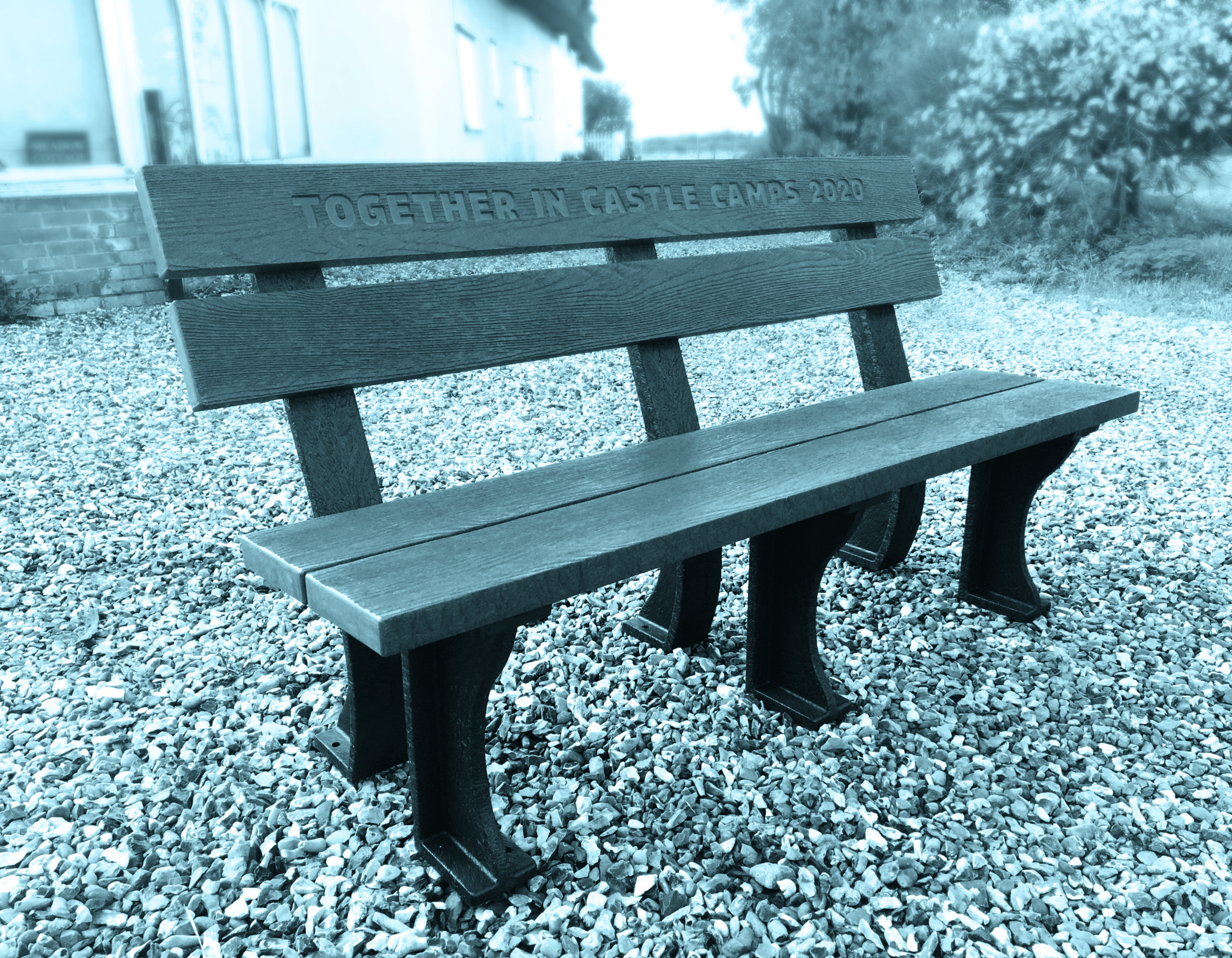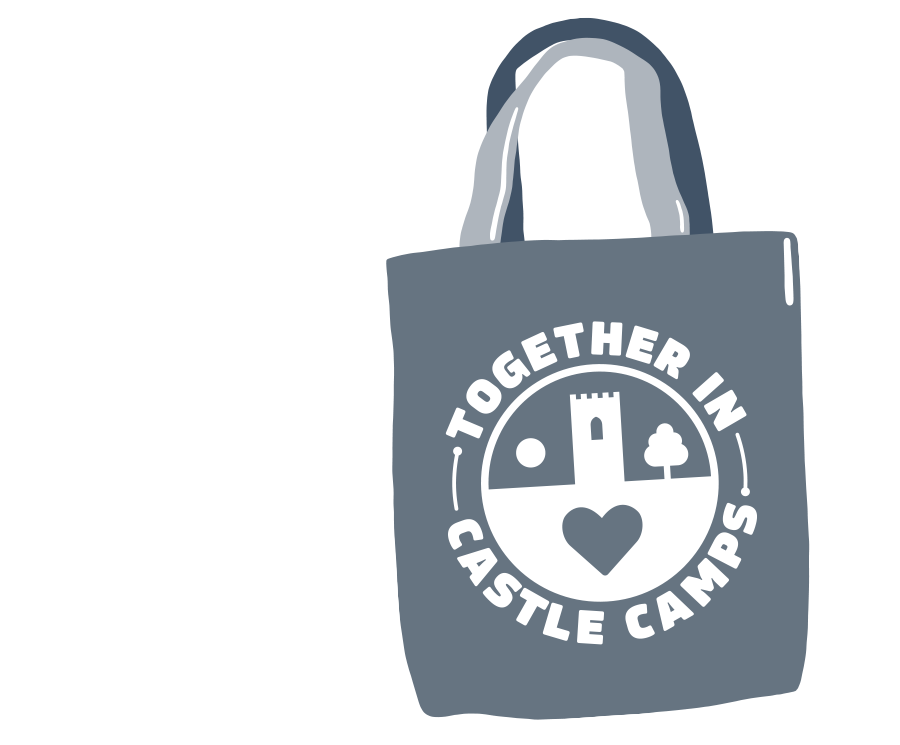 What's next?
By now, if you're local you will have been aware of tote bags made in 10 different colours, all with the Together in Castle Camps design screen-printed on the front!
These cost £5 each with £2 from each sale going back into the community. This will tick along until all bags have gone. They're available from Michael's mobile shop or directly from me.
On a side note, if you wish to read the Camps Review digitally, you can find recent editions here.
Got a question?
I'd love to hear from you.
Some of my Camps snaps to enjoy