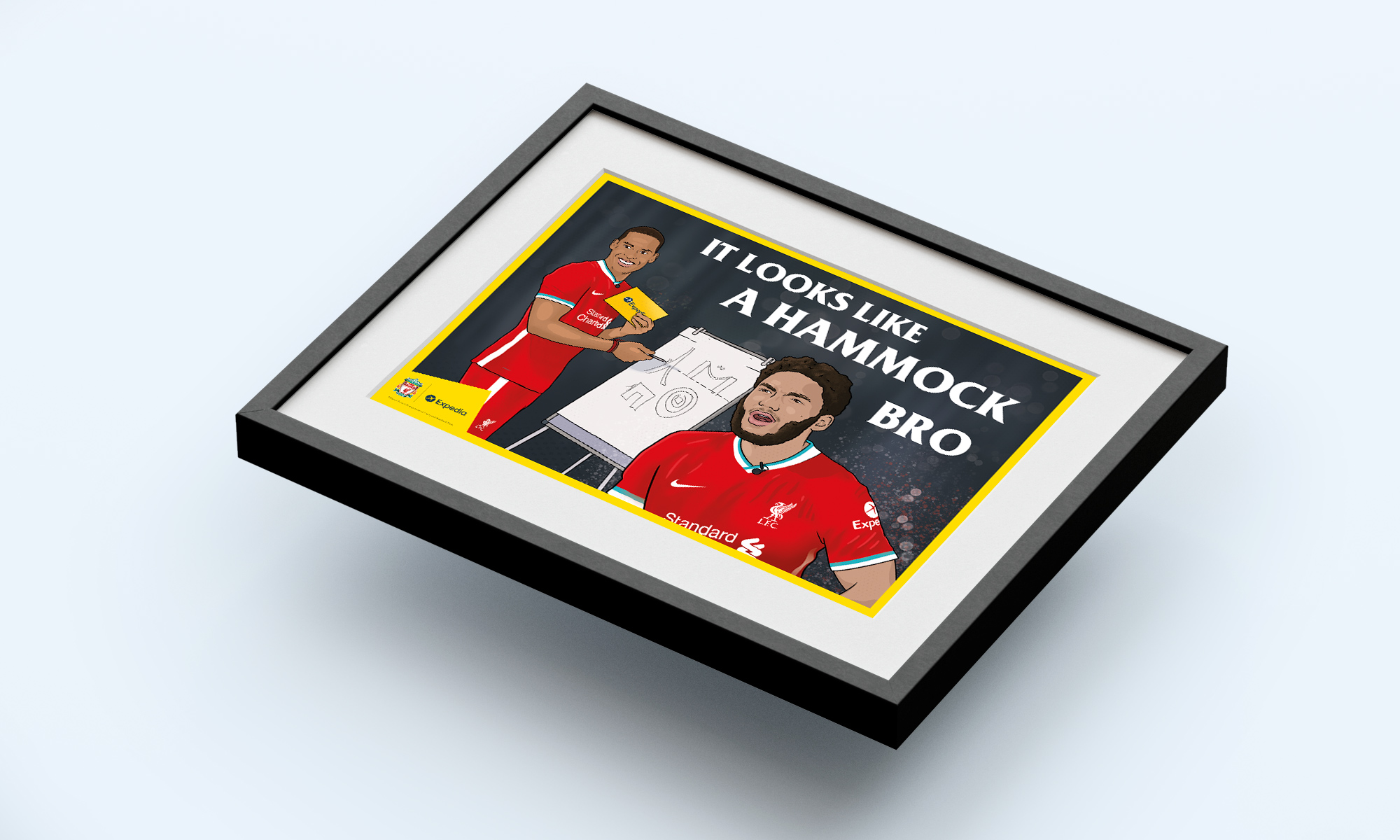 Partner Illustrations
In 2021, I had the absolute pleasure of collaborating with Premier Football League team, Liverpool Football Club.
Danny Stroud approached me early in the summer, seeking a number of illustrations for art prints that would be framed (also used on mugs) and given to the club's Partners in the new season.
This was such a fun project coupled with the UEFA Euro 2020 on TV at the time. I was given detailed briefs for each Partner and I loved it. What you see here is mostly the illustrations, showcasing the players and fans in all their glory. For the final prints, I had frames, logo and text integrated in the artwork to acknowledge the partnerships with the club.