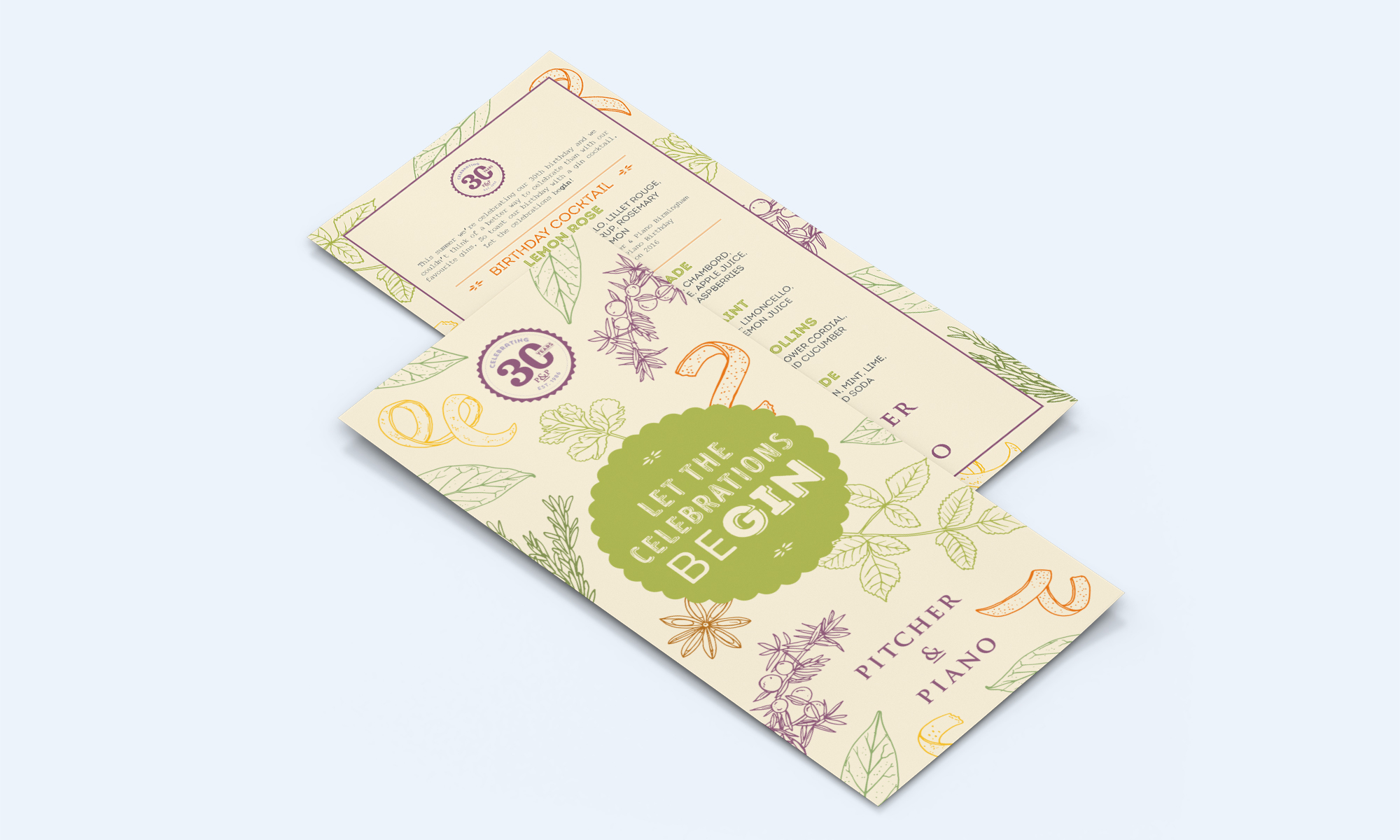 Pitcher & Piano Gin Menu
Pitcher & Piano (P&P) is a bar you can find in 18 cities across the UK. No two P&Ps look the same and many are found within listed buildings, each one having its own unique character where you can enjoy food and a premium range of drinks. P&P approached GRIN asking for a campaign for their summer gin menu.
I illustrated and artworked the campaign featuring botanicals and ingredients found in gins. It was rolled out across signage, menus, cocktail flags and social media.