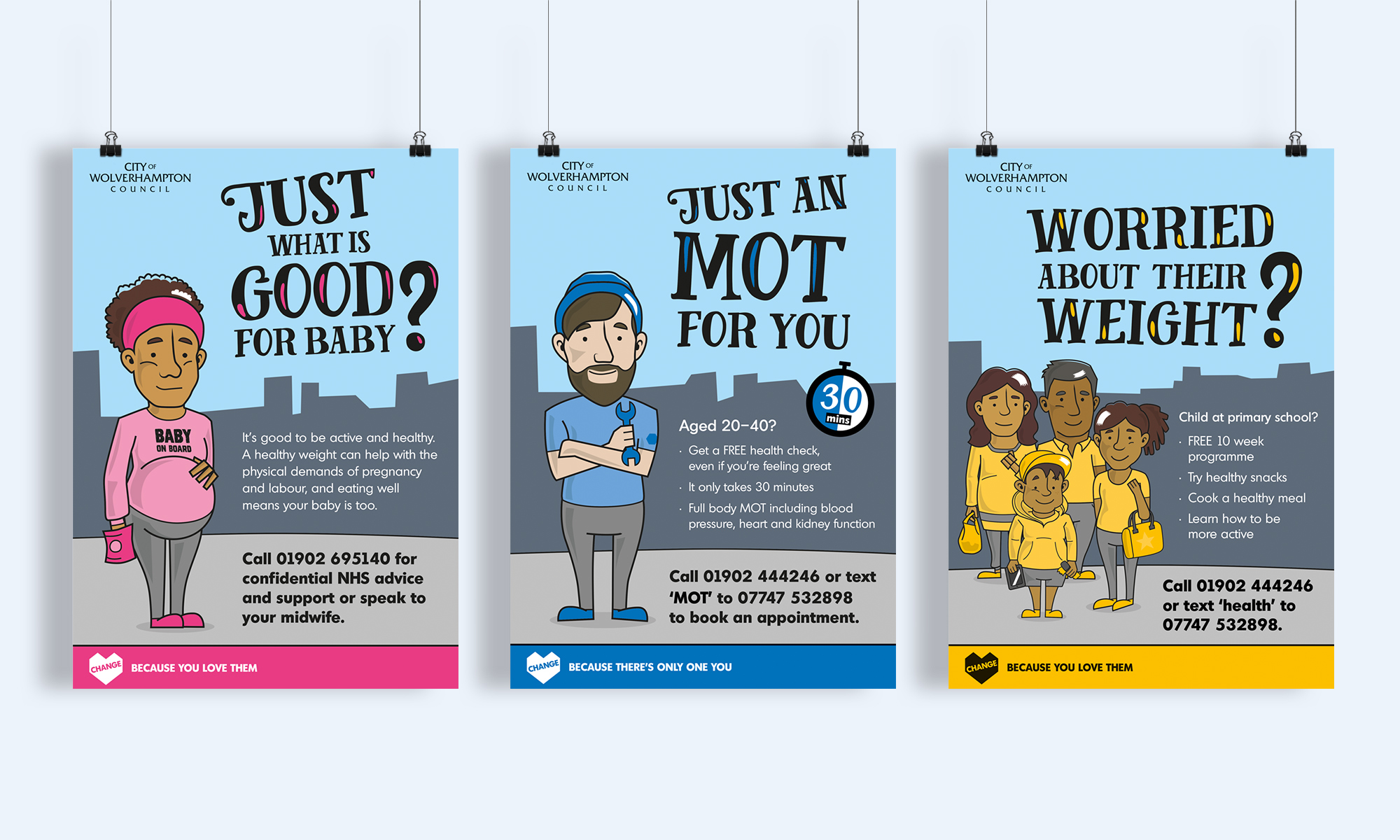 Wolves Council Public Health
Wolverhampton City Council approached GRIN, looking to develop a social marketing campaign to reduce levels of obesity and infant mortality. The city is facing a number of health issues, and this campaign needed to address audiences at different life stages and trigger thoughts about lifestyle changes. With a background in social marketing, I took the lead on this project, offering several concepts to chose from. The council approved my illustrated approach and I created more than 15 bespoke characters to deliver key messages. Questions like 'Still smoking and want help to stop?' trigger a thought about the risks of smoking in pregnancy for example. The style is quirky, using a basic colour palette that allows the characters to stand out. Bright colours give the artwork impact and are used to appeal to the different audiences.
The first phase involved the roll out of materials covering weight management, smoking cessation and the promotion of free health checks.
I also storyboarded and animated a short video which addresses mums-to-be and what is healthy for their baby.